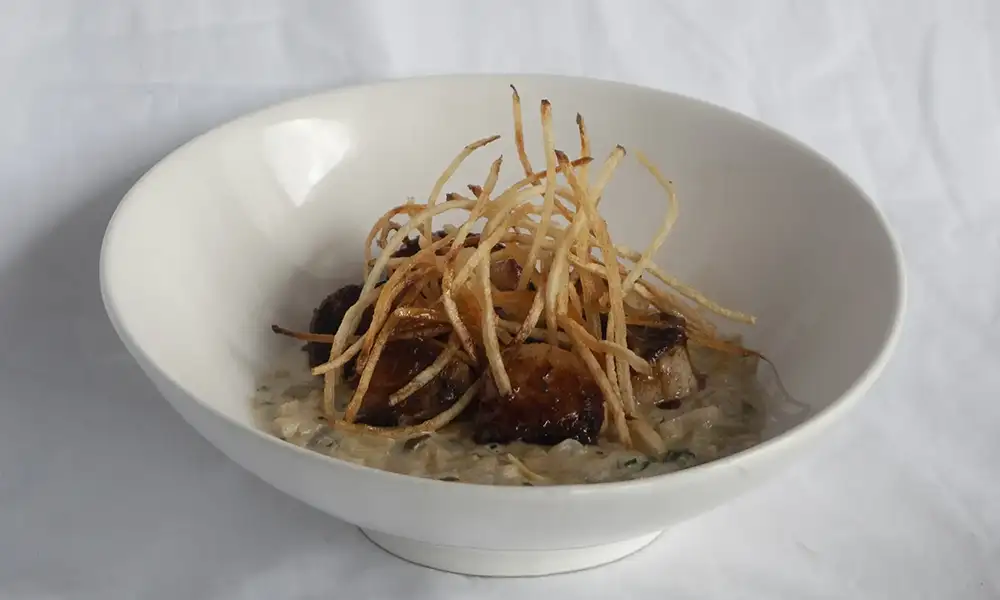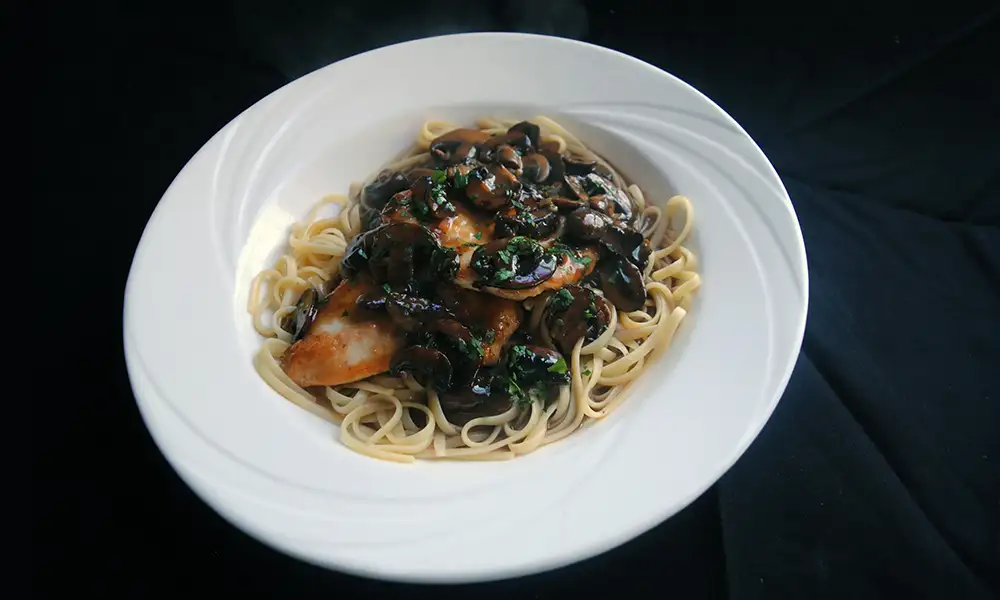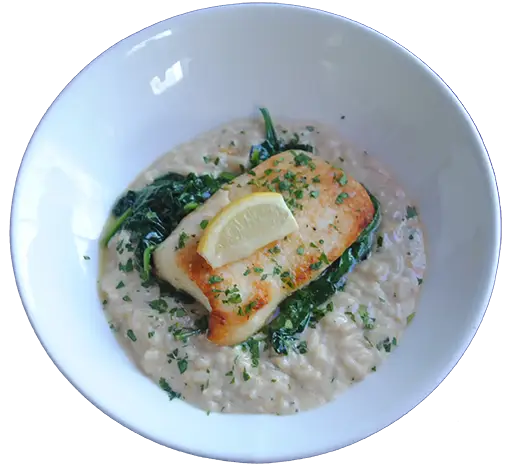 We pride ourselves on offering the finest Italian food in the Swansboro and Emerald Isle areas. The il Cigno Italiano menu features a range of dishes from different Italian regional cuisines. It includes traditional favorites like chicken parmesan alongside more unique fare. And we prepare our mozzarella, tagliatelle, pappardelle, and gnocchi in-house daily.
We also have an extensive selection of wines and cocktails to complement your meal.
In short, we offer a little something for everyone.
House-made Bolognese sauce, parmesan, romano,
mozzarella, and ricotta cheese 11 
House-made mozzarella, baby heirloom tomato salad, fresh basil 12
(Gluten-free, Vegetarian)
Blend of beef and pork, grated Grana Padano cheese 11
Topped with crab, crisp prosciutto, fried capers, parmesan crisp 9
(Gluten-free)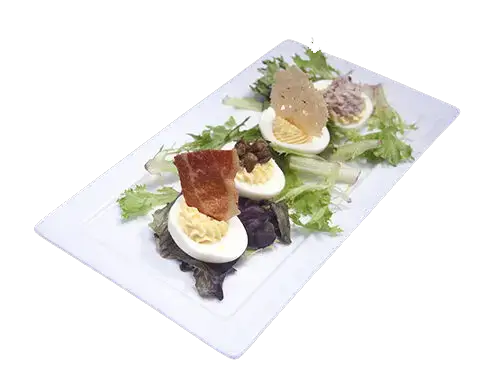 Risotto, sausage, peppers in our house marinara 14
P.E.I. mussels in spicy tomato broth or garlic, white wine and lemon sauce 14
(Gluten-free)
Flash-fried, side of our Old World marinara 14
Seasoned, roasted eggplant, Italian bread crumbs, blush sauce 13
(Vegetarian)
Toasted crostini topped with a blend of house-made mozzarella, fontina cheese, basil and sun-dried tomatoes 11
(Vegetarian)
Serves four, served warm; house-made daily, paired with baby heirloom tomatoes, artichoke hearts, roasted red peppers, crostini, extra virgin olive oil 21
additional sides of heirloom tomatoes or artichokes 4
(Vegetarian)
House-made Caesar dressing, crisp Romaine, croutons, shaved Grana Padano; Small 7, Large 11
Extra anchovies 2
Mixed greens, carrots, cucumbers, tomatoes; Small 5, Large 8 (Gluten-free, Vegetarian)
Toasted pignoli nuts, oranges, shaved fennel, ricotta salata cheese, Sicilian blood orange vinaigrette; Small 9, Large 14 (Gluten-free, Vegetarian)
Slow-braised veal shanks, caramelized cipollini onions, orange Marsala sauce; over mascarpone polenta 36
(Gluten-free)
Duroc pork, bone-in, center cut, roasted potatoes, red onions, sweet and hot cherry peppers, balsamic reduction 28
House-made pappardelle pasta, ground pork, crushed tomatoes, fresh fennel, onions, carrots 27
Grilled, roasted butternut squash risotto, brown butter thyme, lemon sautéed spinach 36
(Gluten-free)
Fresh little-neck and whole baby clams in marinara or garlic and white wine sauce 24
Herb crépe filled with shrimp, scallops, crab, and ricotta cheese; roasted red pepper cream sauce 30
Seared, porcini-dusted sea scallops on a bed of creamy braised leeks with fresh sage and truffle oil, all topped with crisp fried potatoes 34
Salmon fillet grilled and served over a ragout of white bean, fennel, rosemary, onion, and tomato 28
Crispy Flash-Fried Shrimp
Served with fried artichokes 25
Shrimp, calamari, clams, mussels, and linguini in spicy marinara 30
Grilled shrimp with roasted tomatoes, cipollini onions, Italian parsley, and olive oil served atop our rich, creamy mascarpone polenta 26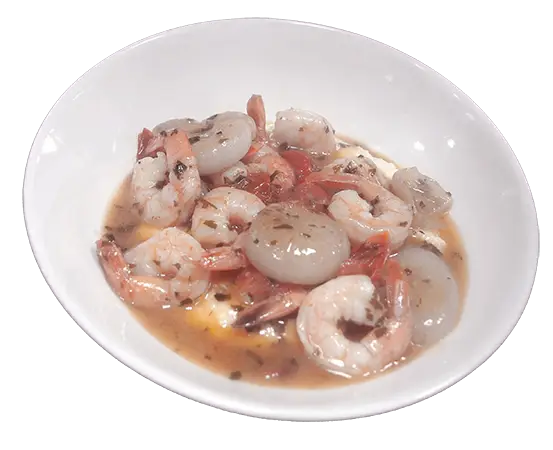 White wine, lemon juice, capers; over linguini; Chicken 24, Veal 28
Artichoke hearts, roasted red peppers, basil, lemon cream sauce; over linguini; Chicken 24, Veal 28
Gorgonzola roasted garlic butter, Yukon mashed potatoes, seasonal vegetable 42
(Gluten-free)
Slow-simmered Old World marinara, house-made mozzarella; over linguini; Chicken 24, Veal 28
Boneless, braised short-rib in a sauce of red wine and aromatics, topped with fried leeks; over house-made tagliatelle 30
Crimini mushrooms, shallots, thyme, Marsala wine, demi-glace; over linguini; Chicken 24, Veal 28
House-made gnocchi, crushed San Marzano tomatoes, basil, garlic, extra-virgin olive oil 22
(Vegetarian)
Hot Italian sausage, chicken, peppers, onions, mushrooms, red wine marinara, rigatoni 24
Parmesan and Romano cream reduction 18
(Vegetarian)
Sliced chicken breast, fontina and mozzarella cheeses, prosciutto, fresh sage,  spinach, white wine sauce;
over penne 28
House meatballs and marinara 19
Plum tomatoes, blush sauce 18
(Vegetarian)
Penne with Seared Filet Tips
Cippolini onions, mushrooms, mascarpone cheese, port wine demi-glace 28
Sweet Italian sausage, sun-dried tomatoes,
blush cream sauce with mozzarella, fontina,
parmesan, and romano cheese 24
Please advise our staff of food allergies. Nuts and other food allergens are present in our kitchen. While we make every effort to keep these items separate, we cannot guarantee allergen-free dishes.
"Gluten-free" and "Vegetarian" denotations are for dietary preference only. Additional items may be prepared gluten-free for dietary purposes upon request.
 Government-Required Notice: Consuming raw or undercooked meats, poultry, shellfish, seafood, or eggs may increase your risk of foodborne illness, especially if you have certain medical conditions or immune disorders.