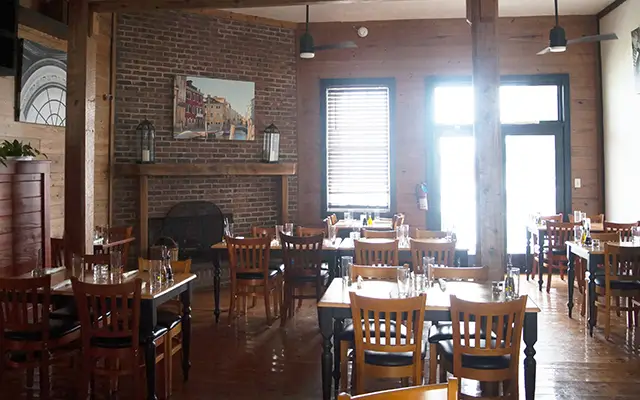 If you are planning an event in the Swansboro or Emerald Isle areas, il Cigno Italiano offers the ideal setting. Its rough-hewn wooden interior, stone fireplaces, and views of the White Oak River make it perfect for gatherings both personal and professional.
However, if you would prefer to enjoy our fine Italian cuisine off-site, we work with our partner company, Icehouse Catering, to make that possible. Fill out the form below, or visit the Icehouse Catering website, to find out more.  Someone will contact you within 48 hours. Alternately, you may call us at (910)325-7845.
Please note: this is not a reservation form for our dinner service. All reservations should be made by calling the restaurant at (910)325-7845.